More info on
'Loving the Silent Tears'
at the Shrine Auditorium in Los Angeles.
---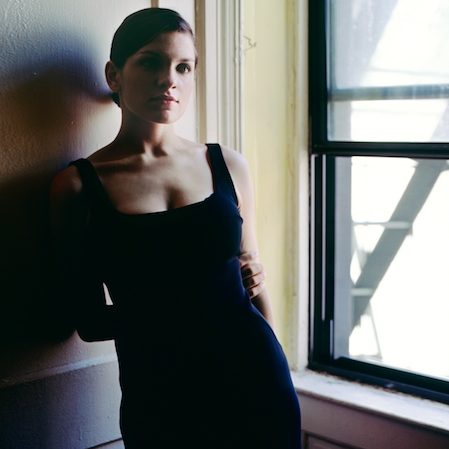 Songstress
"Floanne" is a songstress performing retro tunes with a modern twist. A refreshing blend of farm girl and urban actress, she is inspired by an eclectic range of performers and musical traditions. Known in the nightclub scene as an interpreter of French chanson and the Edith Piaf repertoire, Floanne is backed by some of New York's top jazz improvisers—bringing the classics back into fashion!
Rotating Band: Joe Cohn /guitar, Zack Brock /violin, Dominic Duval Jr. /bass, Ray Parker /bass,
Will Holshouser /accordion, Rob Curto /accordion, Jon Weber /piano, Dan Furman /piano,
Danny Walsh /saxophone, Bob Mover /saxophone, Ron Jackson /guitar, Nat Harris /guitar,
Marcelo Woloski /percussion, Alby Roblejo /percussion, Luca Santaniello /drums.
Sharing something: Bass-Voice duo with Dominic Duval Jr. in support of the opening of "Bookburn," George Peck and Hugo Perez's video installation at the Museum of Jewish Heritage: